B.E.C.C.
BECC, an educational ministry within the Beulah Church of the Nazarene, is designed to help prepare participants to reach their potential, by equipping them with the skills they need to perform at a high standard on the TASC exam (test assessing secondary completion), formally known as GED, and to advance to a higher education level of studies.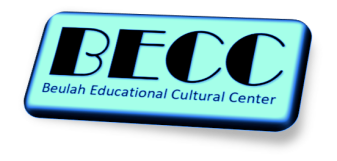 "The journey of a thousand miles, begin with a single step." - Asian Proverb
About the program:
The staff is comprised of NYC Department of Education teachers and professional personnel's who are highly effective in the content areas that are offered.
The TASC program focuses on FOUR (4) major content areas:
Mathematics
Science
Language Arts with Reading and Writing
Social Studies
Classes are offered online – virtually, every Saturday, except holidays, 9:00am – 3:00Pm.
Contact:
Beulah Church of the Nazarene Office 718-756-2310 (Tuesday – Friday, 9AM – 5PM)
1250 St. John's place, Brooklyn, NY 11213.
Under the leadership of Pastor, Rev Dr. Wenton Fyne,
Gillian Clarke, Director
Contact:
or