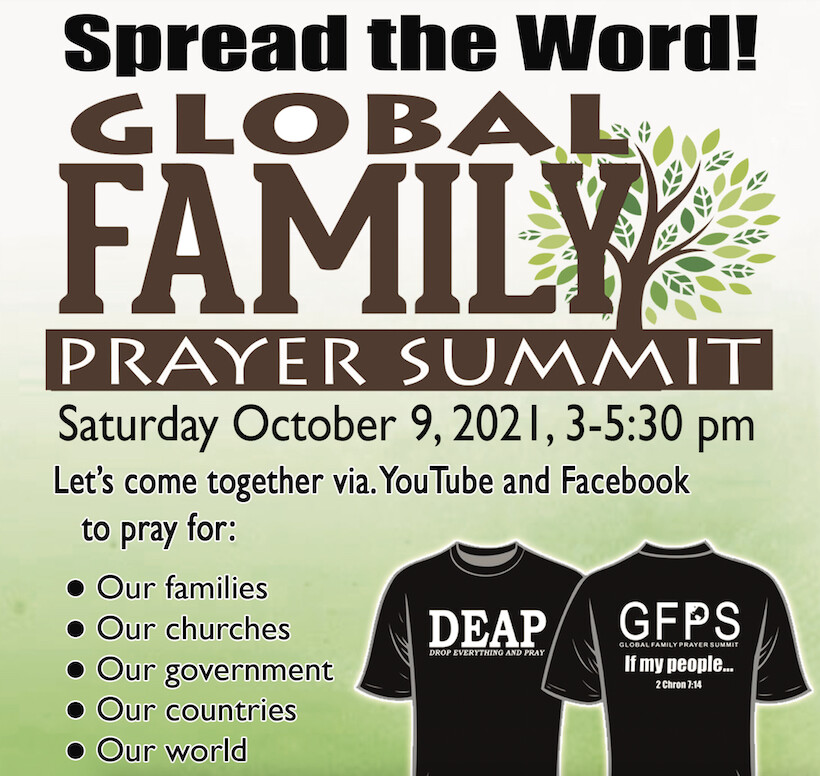 October 9, 2021 3:00pm
Address: Beulah Church of the Nazarene, 1250 St Johns Place, Brooklyn - New York, Brooklyn, NY US 11213
Contact: Rev. Dr. Olga FyneRev. Dr. Olga Fyne
Let's come together on Facebook and YouTube to pray for:
OUR FAMILIES
OUR CHURCHES
OUR GOVERNMENT
OUR COUNTRY
OUR WORLD
Let us Pray It Forward, at a time like this, when it's needed the most!
T-Shirts are on sale @ $20.00 per shirt, to support this worthy cause. Please contact Sis L. Brown at 646-250-2047 or Sis. S. Welch at 646-270-0529 to place your order.
For when they say, "Peace and safety!" then sudden destruction comes upon them, as labor pains upon a pregnant woman. And they shall not escape.

1 Thessalonians 5:3